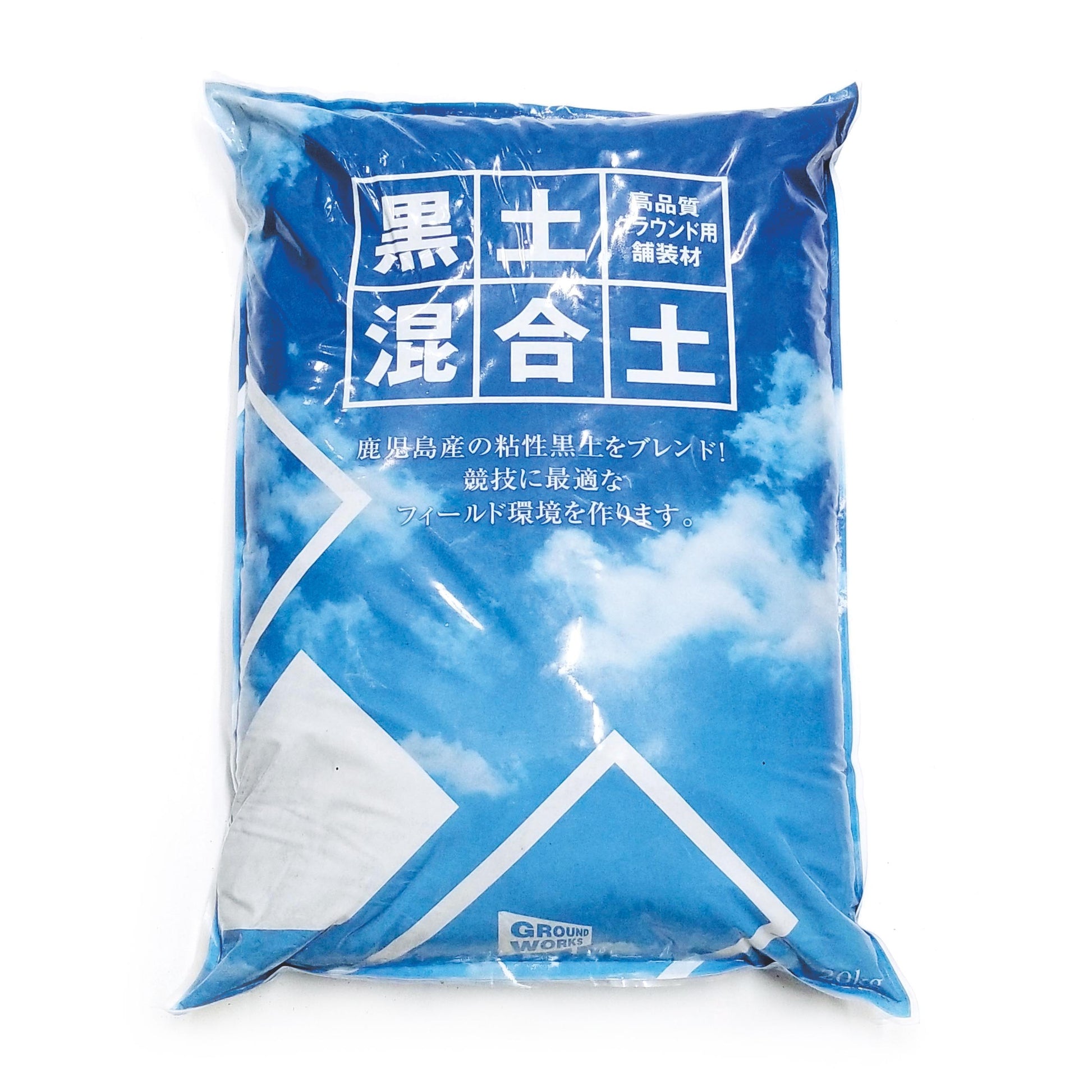 Regular price
¥121,000

(税込)
Regular price
(tax included)
Sale price
¥121,000

(税込)
Unit price
per
Product Details
Ground paving soil.
It is a ground paving material with excellent functionality that supports the condition of sports fields such as professional baseball fields, school grounds, and soccer fields with soil that mixes two types of sand with adjusted particle size to Kagoshima viscous black soil at an optimal ratio.
Features
Drainage is early
Comfortable cushioning
Ideal sliding
Natural ball-bound property
Absorb the reflection of light
Ingredients: Viscous black soil (from Kagoshima), Kawasago (Black Soil 6: Kawasago 4)
Contents: 20kg
※ This product will be the price display including shipping per piece.
Please note that prices vary depending on the region.
※ If the total amount on the system is 10,000 yen or less, the shipping fee will be calculated separately, but there will be no shipping fee for the actual payment.
After confirming the order, we will correct the amount, so please contact the person in charge for settlement.
We will also ask you for an estimate with Freconback (ton bag). For more information, please contact us.
【Area】Amount (excluding tax)
【Hokkaido】We cannot handle it due to shipping charges.
[Tohoku] \2,100 Aomori, Akita, Iwate, Miyagi, Yamagata, Fukushima
[Kanto Shinetsu] \2,000 Ibaraki, Tochigi, Gunma, Saitama, Chiba, Tokyo, Kanagawa, Yamanashi, Niigata, Nagano
[Hokuriku Central] \1,900 Toyama, Ishikawa, Fukui, Shizuoka, Aichi, Mie, Gifu
[Kansai] \1,850 Osaka, Kyoto, Shiga, Nara, Wakayama, Hyogo
[China] \1,850 Okayama, Hiroshima, Yamaguchi, Tottori, Shimane
[Shikoku] \1,850 Kagawa, Tokushima, Ehime, Kochi
[Kyushu] \1,750 Fukuoka, Nagasaki, Saga, Kumamoto, Oita, Miyazaki, Kagoshima
【Okinawa】
We cannot handle it due to shipping charges.
View full details