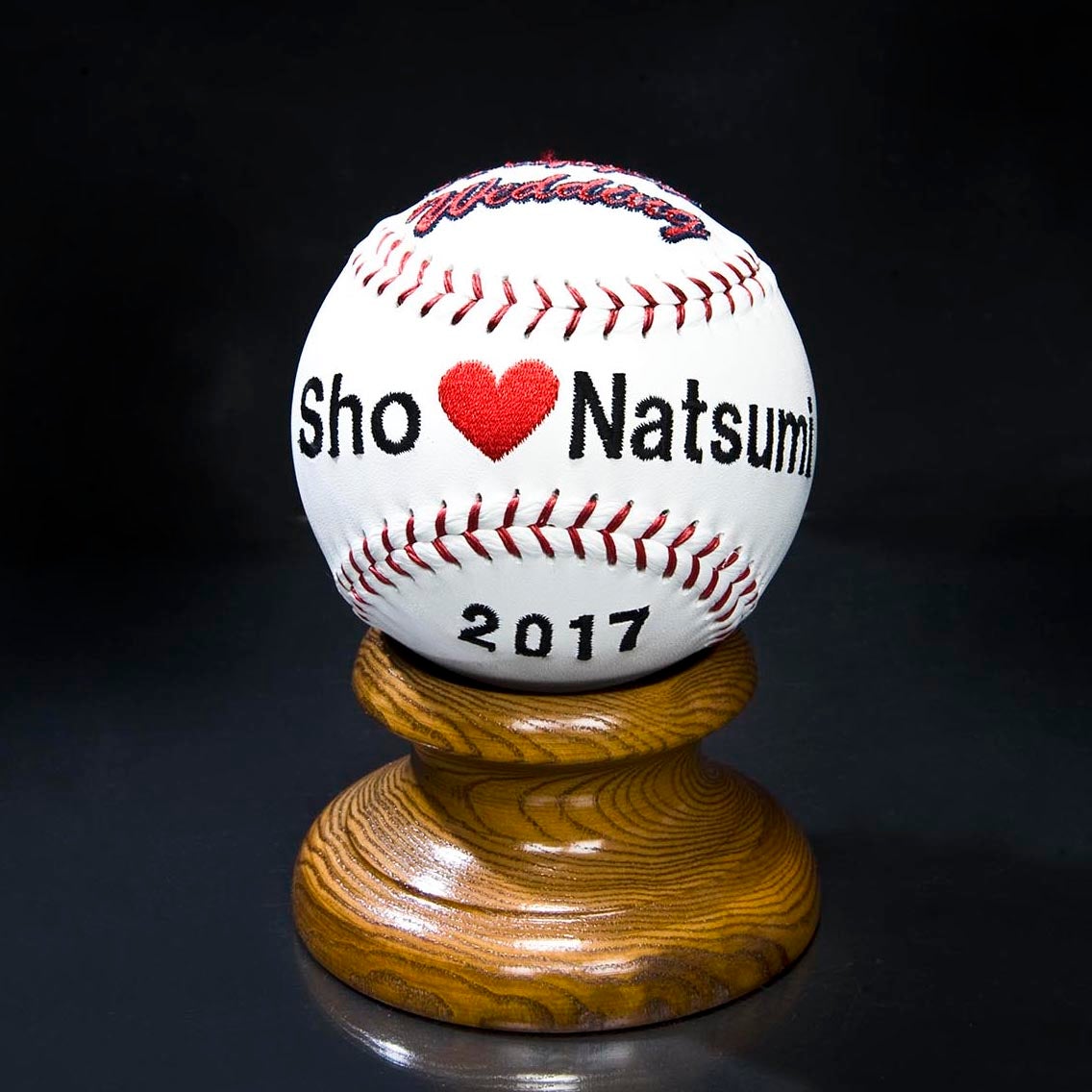 Regular price
$100.00

(税込)
Regular price
(tax included)
Sale price
$100.00

(税込)
Unit price
per
Ball pedestal set (makeup treasuring) which embroidery includes
[size]
Diameter 9.7cm/ softball size
Pedestal socket 7.5cm/ base 10cm/ height 6㎝
[embroidery letter]
I can embroider the ball to 21 characters for sideways-facing 31 characters, length.
The number of the further letters becomes the estimate separately.
I set it by seven characters (in the case of seam sideways-facing only in the third line ten characters) input per one line. When you become higher than it, please direct the remarks column.
When I make embroidery hemming, an additional charge (one +1,000 yen) occurs.
Depending on an embroidery point and the number of the letters, the letter which one line contains becomes small, and there is the case that I border it, and embroidery is destroyed. I contact me before production on this occasion.
When I carve a seal to a pedestal, an additional charge (+1,800 yen) occurs.
[the signed ball which other embroidery includes]
Jumbo signed ball / white 20,000 yen + tax ...
This
[embroideryless signed ball]
White (middle size) 2,000 yen + tax ...
This
[delivery date] Approximately one month
View full details