Regular price
$107.00

(税込)
Regular price
(tax included)
Sale price
$107.00

(税込)
Unit price
per
It is a hard wooden bat using the hottest bat material "Birch".
Burch materials are suitable for bats in lightweight settings, and they have a strong and playful play.
It is 855g and is light and easy to swing, but there is a strength that does not lose the fastball.
・ Material/festival material
・ Size/84cm/855g average
* It can be used for official games for junior high school rigid, high school, and college professional baseball.
View full details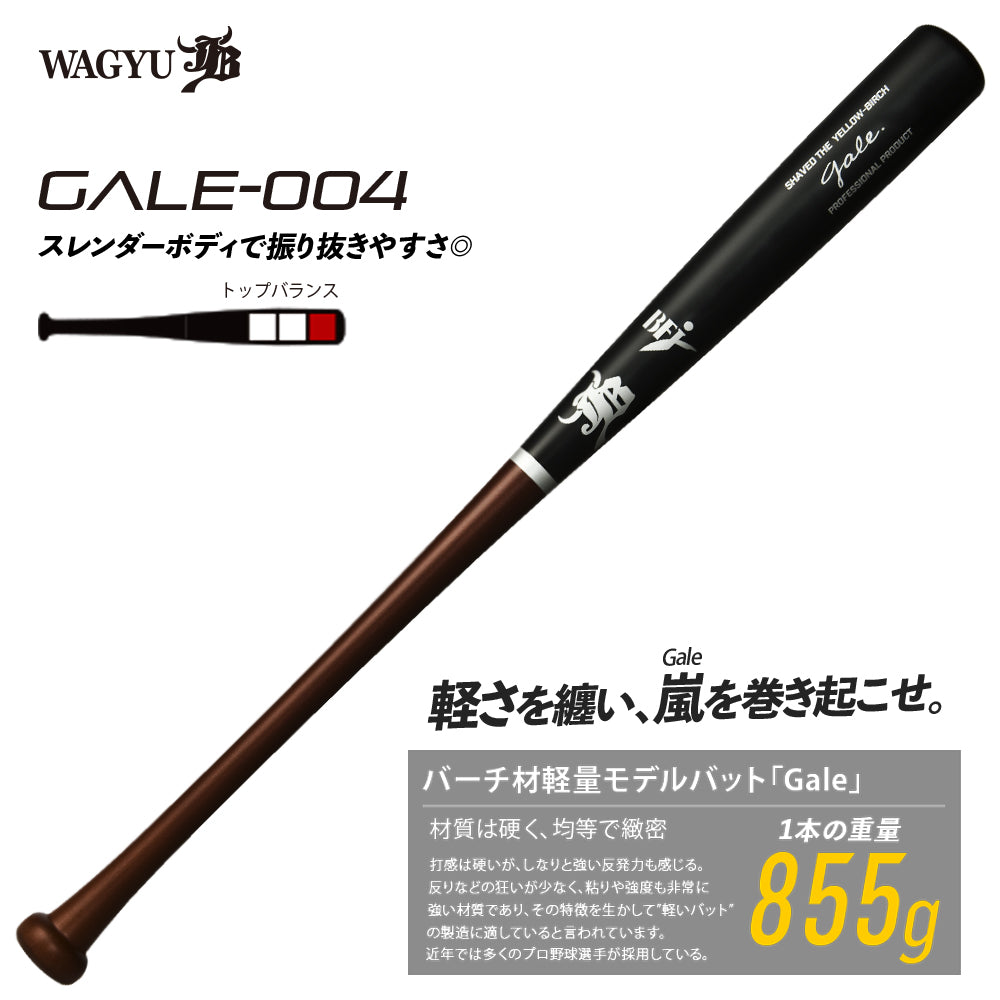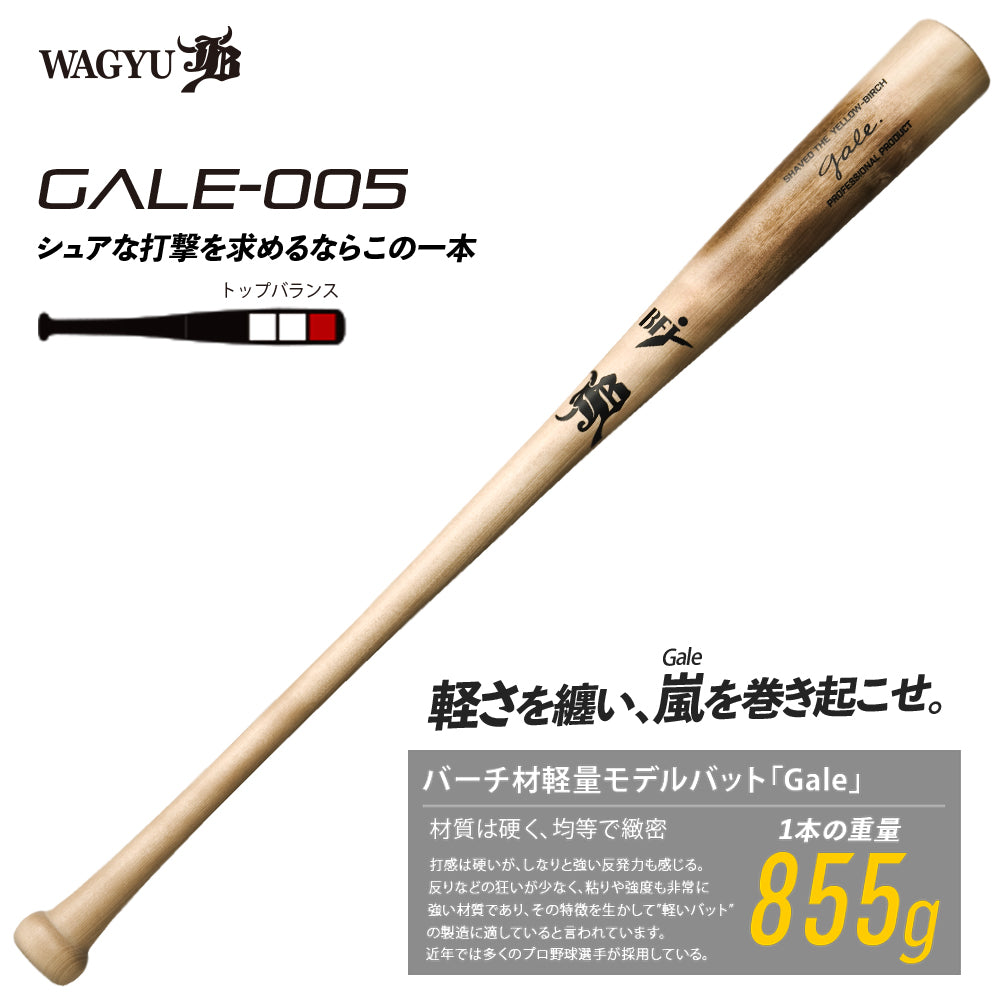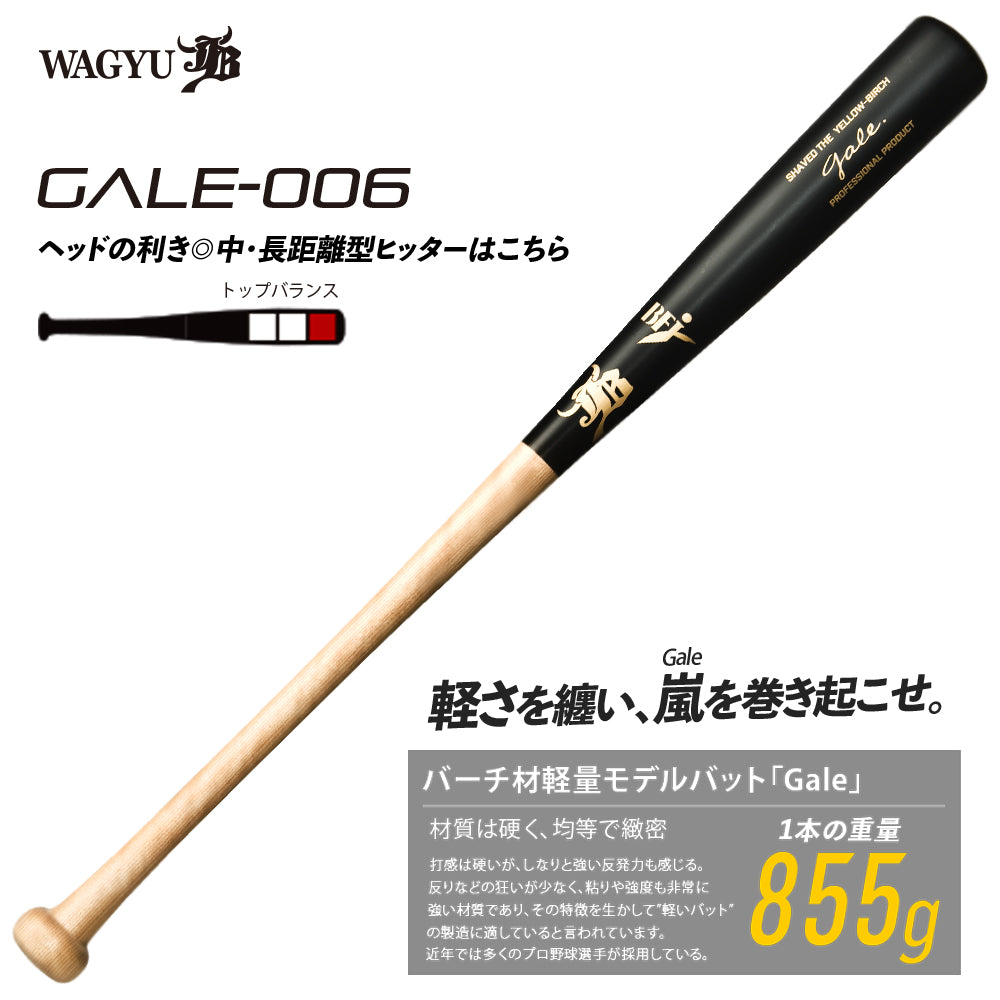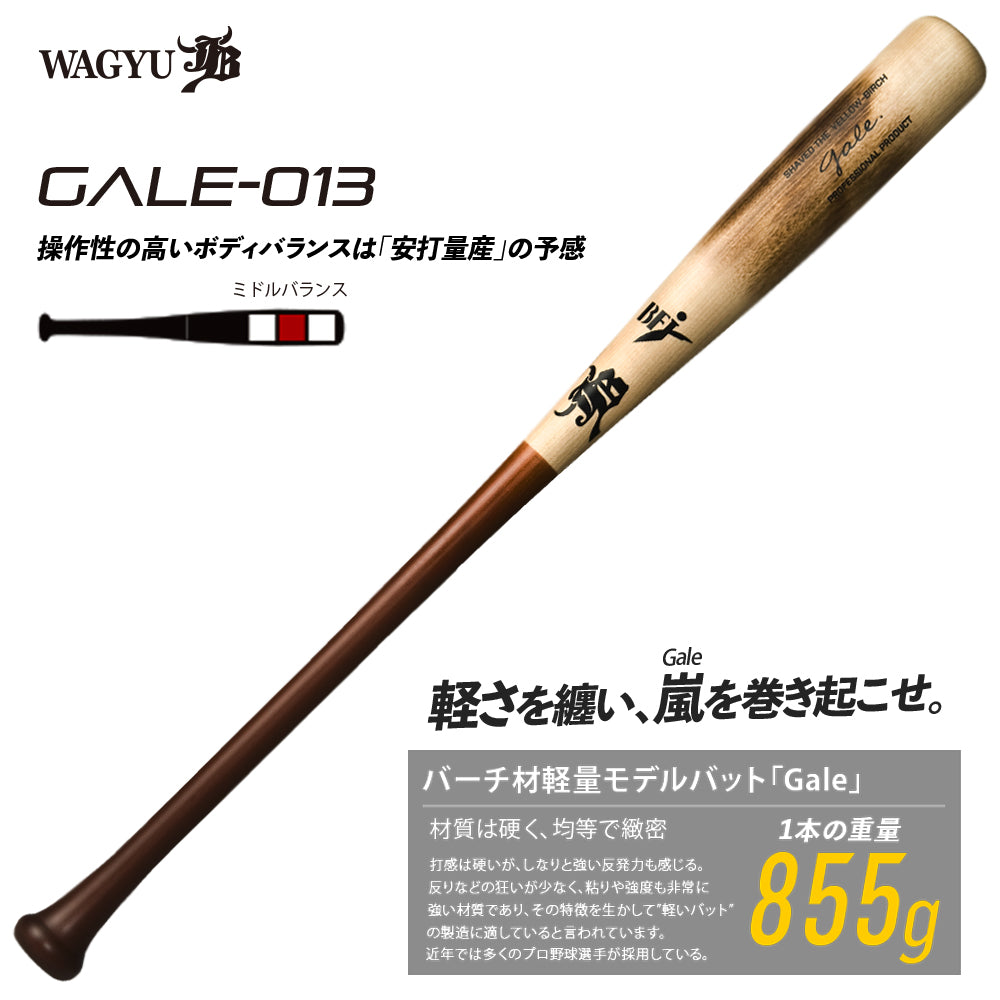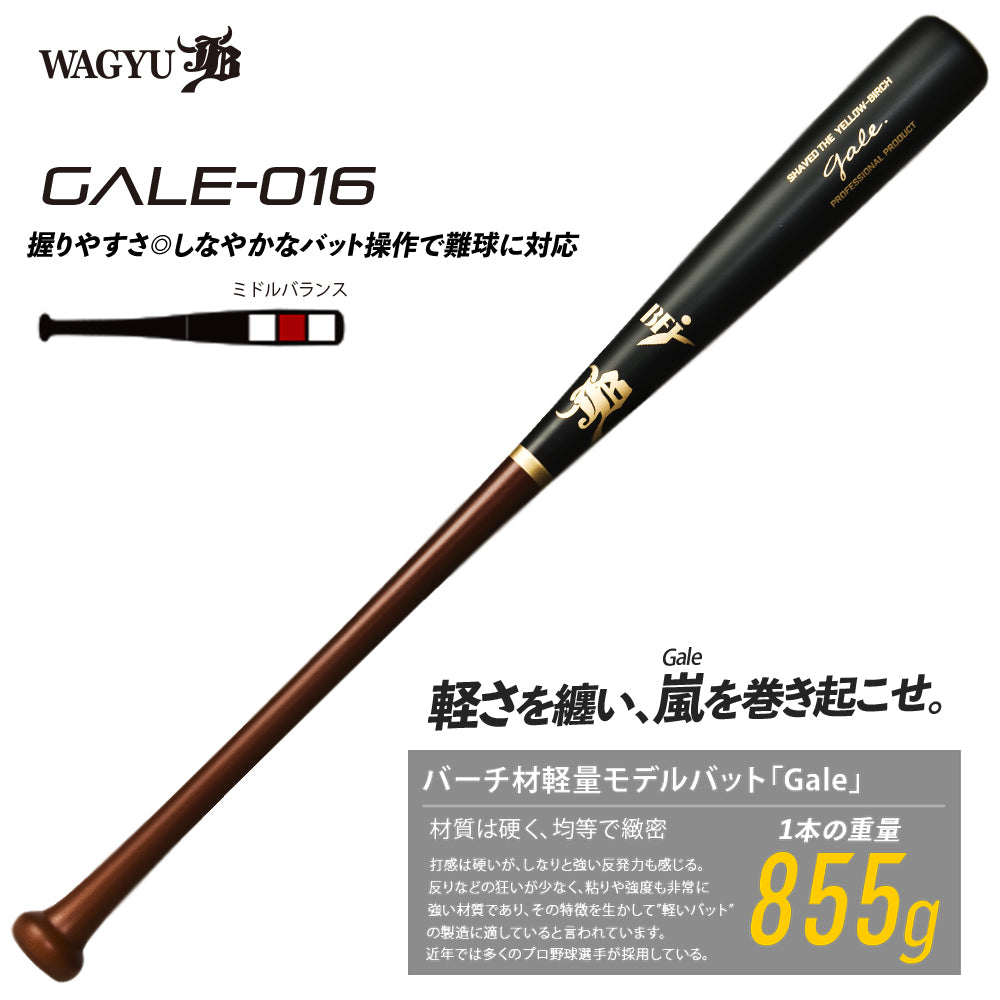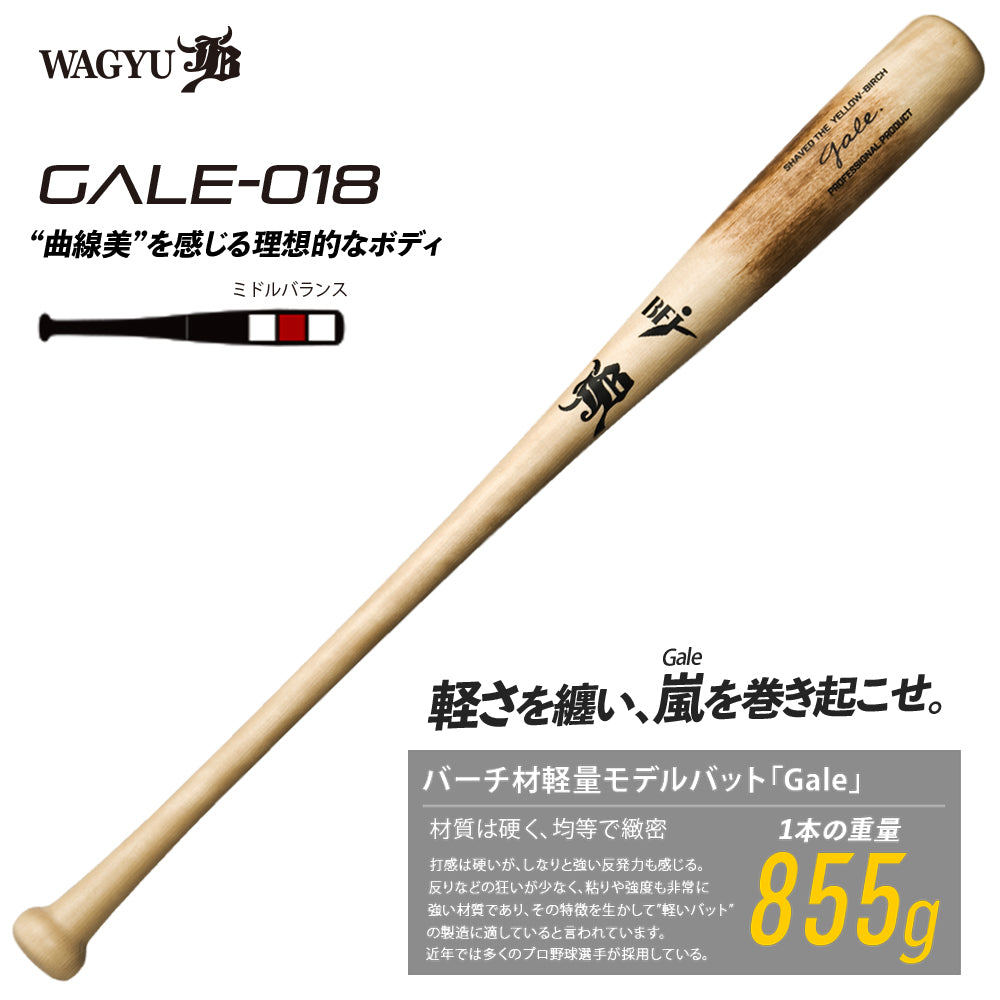 渋めの感触!
メイプルとはまた一味違う打感で玄人好みかも知れません。一度味わうと他では満足できないかも、、、笑笑
バーチ材硬式木製バット「Gale」/2022年夏新商品/中学・高校・大学社会人対応
バーチ材!ガイル013
初めてのバーチ材。自分用(身長172㎝、体重78㎏)に購入しました。
グリップを握った感じは少し太いかなと感じました。が、バランスはとても良く、ミドルバランスらしくインコースの球もストレスなくコンパクトに振り切ることができます。
重さも855gととても軽いので変化球にもうまく反応できてる気がします。打感は少し硬めなので慣れが必要ですが振り負けないよう練習したいと思います。
ただ、メイプルやアッシュ材と違って木の目が分かりづらいかな、、、マーク側が柾目になっているので気をつけたいと思います。
最高に打感の良いバットです
大学生の息子へ購入しました。
とても喜んでおります
次はキャッチャーミットをオーダーします
寿輝也がんばれ!