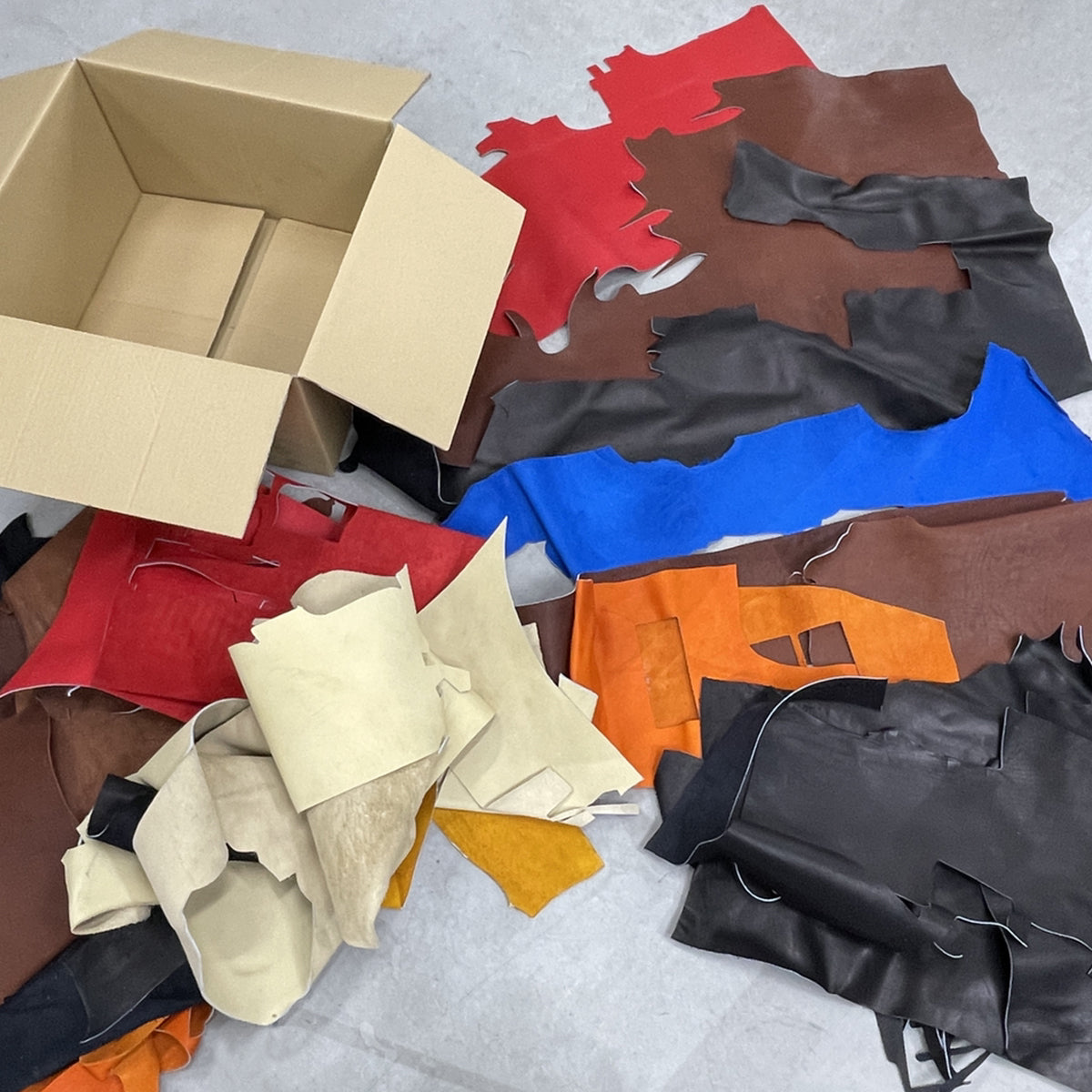 Regular price
$117.00

(税込)
Regular price
(tax included)
Sale price
$117.00

(税込)
Unit price
per
It is the chore (C-rank leather) of the baseball leather that comes out when manufacturing the Wagyu JB grab.Because it is a grab leather, it is sturdy and durable.

Plenty of 1kg containing three pieces of leather of A5 size or larger.
It's a waste to throw it away!
How about making small items, etc., or as a leather for practice?

◎Features of C rank leather
- There's a hole in it.
- There are wrinkles, there are soft parts
- There's a mole mark.
- There's a seal.
- There are spots, scratches, blood lines, uneven color, etc.
- String size
The leather of the above characteristics may be included.

◎Description
Material: Miyazaki wagyu leather (base ball leather / chrome tanning leather)
Capacity:1 kg(including three pieces of leather larger than A5 size)
Thickness: about 2 ~ 2.5 mm(there may be leather less than 2mm.)
Color:black / orange / power Orange

※The picture is an image of the product content.The ball in the photo is not included.
※ Fine designation of leather is not possible.
※C-rank leather is included, so please see the above description and purchase.
※Because it will be exhibited at the timing that comes out, there is a case where there is no stock.Please note.
View full details