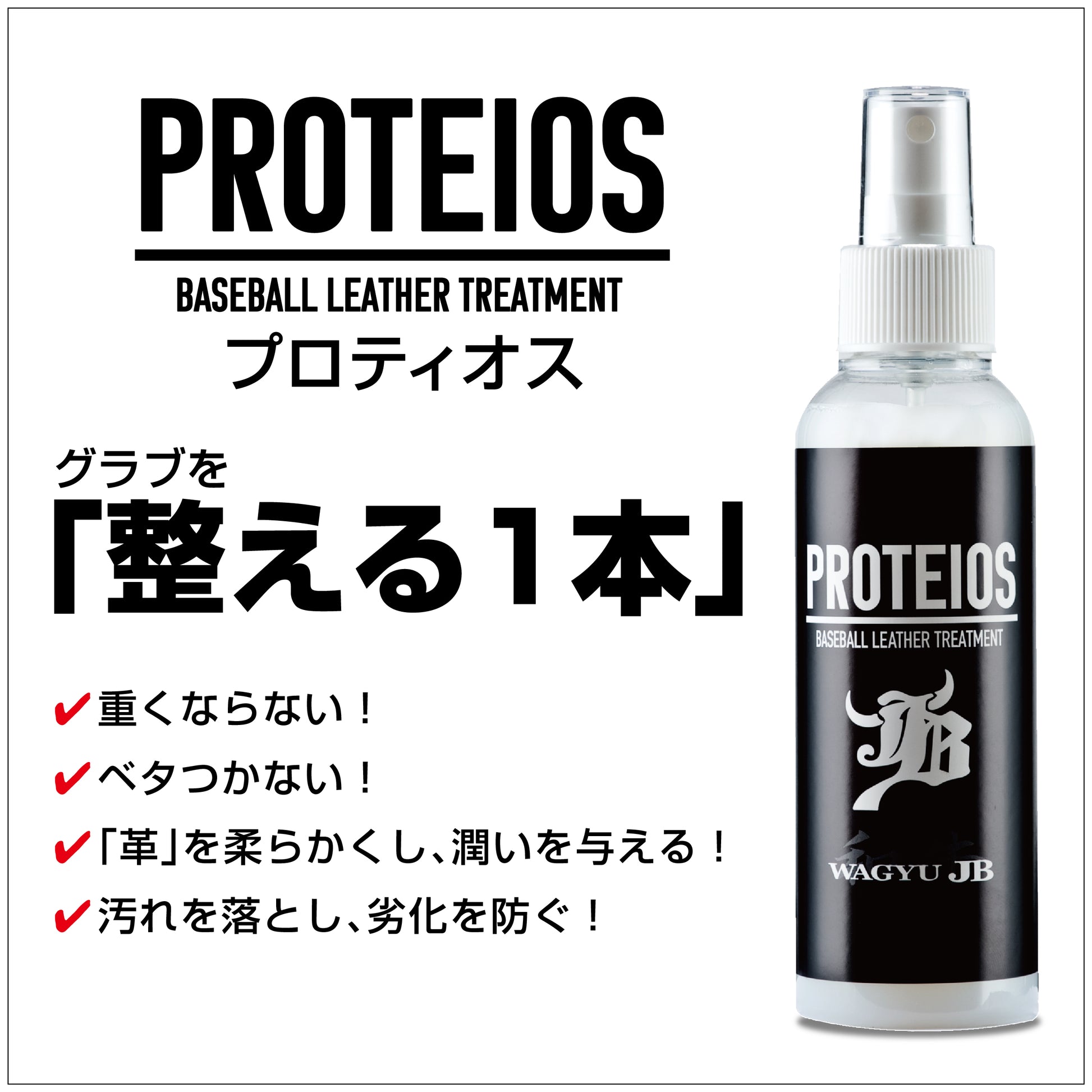 Regular price
(tax included)
Sale price
¥2,970

(税込)
Unit price
per


What is PROTEIOS? It is a treatment agent that has been researched and developed over a long period of time with the commitment of grab material.
【effect】
・ Pen into the leather fiber (internal) and adjust the condition
・ Moisturize leather. (Reaper)
・ Soften the leather.
・ Remove dirt and prevent deterioration.
 
■ Proteios means "protein" and "most important things" in Greek.
■ Approximately 90%of cowhide used in grabs is composed of proteins, so it contains ingredients that are very compatible with materials.
■ PROTEIOS is contained in the balance closest to the oil content and water contained in the grab leather, so it has a very high permeability of leather fiber (internal) and the glove condition can be adjusted from the inside.
■ It has the effect of removing unnecessary sweat and soil dirt that penetrates into the grab from the pores of the leather, and can maintain the state of leather that can breathe, so I have been using it for many years. You can also expect anti -aging effects for grabs.
1. Use a brush to remove dirt
2. Paint a lot ofproteios
3. Wipe with a towel, etc.
4. Dry in a well -ventilated shade
For more information on how to care, please refer to the following video and special page articles.
Click here for explanation of detailed care method
Click here for how to maintain leather gloves
[For those who want to know more about PROTEIOS]

View full details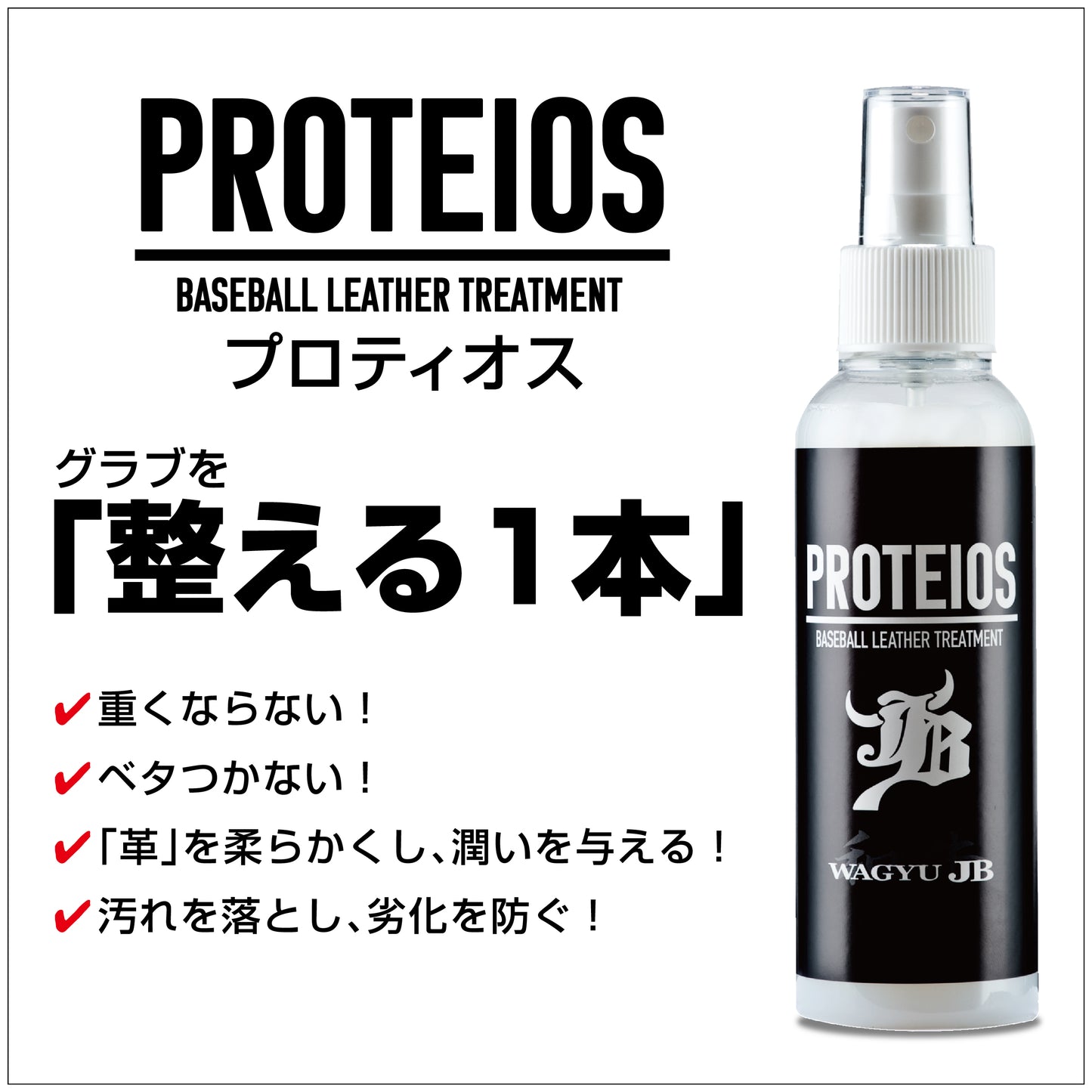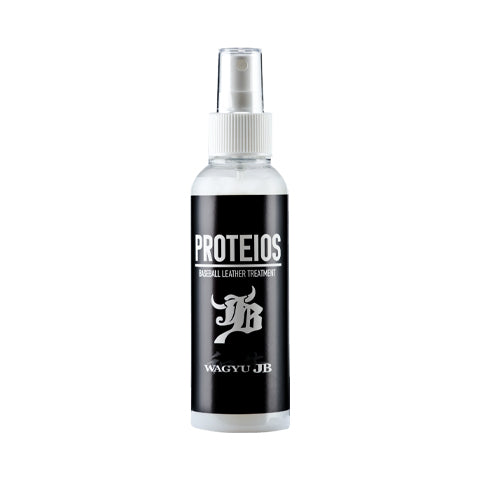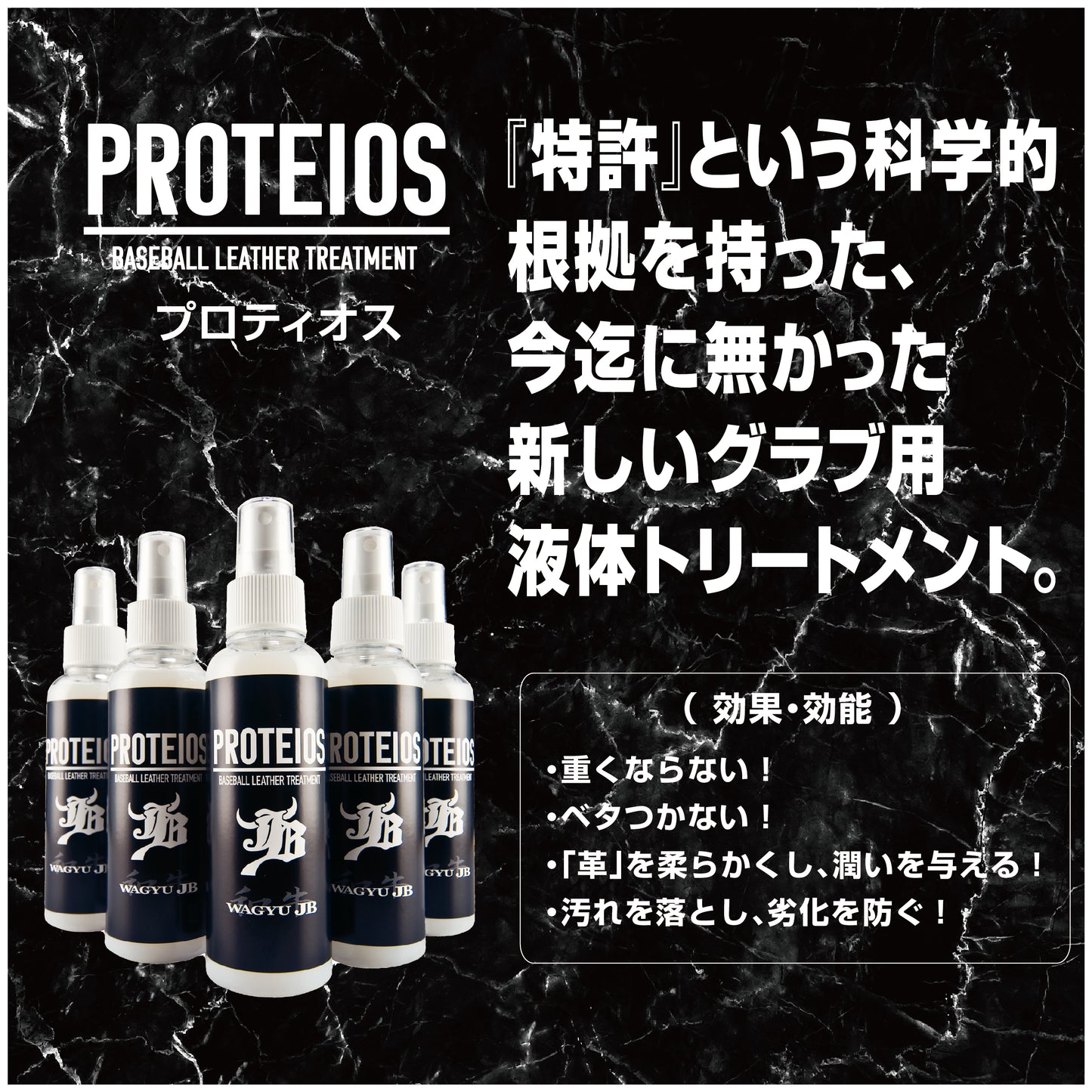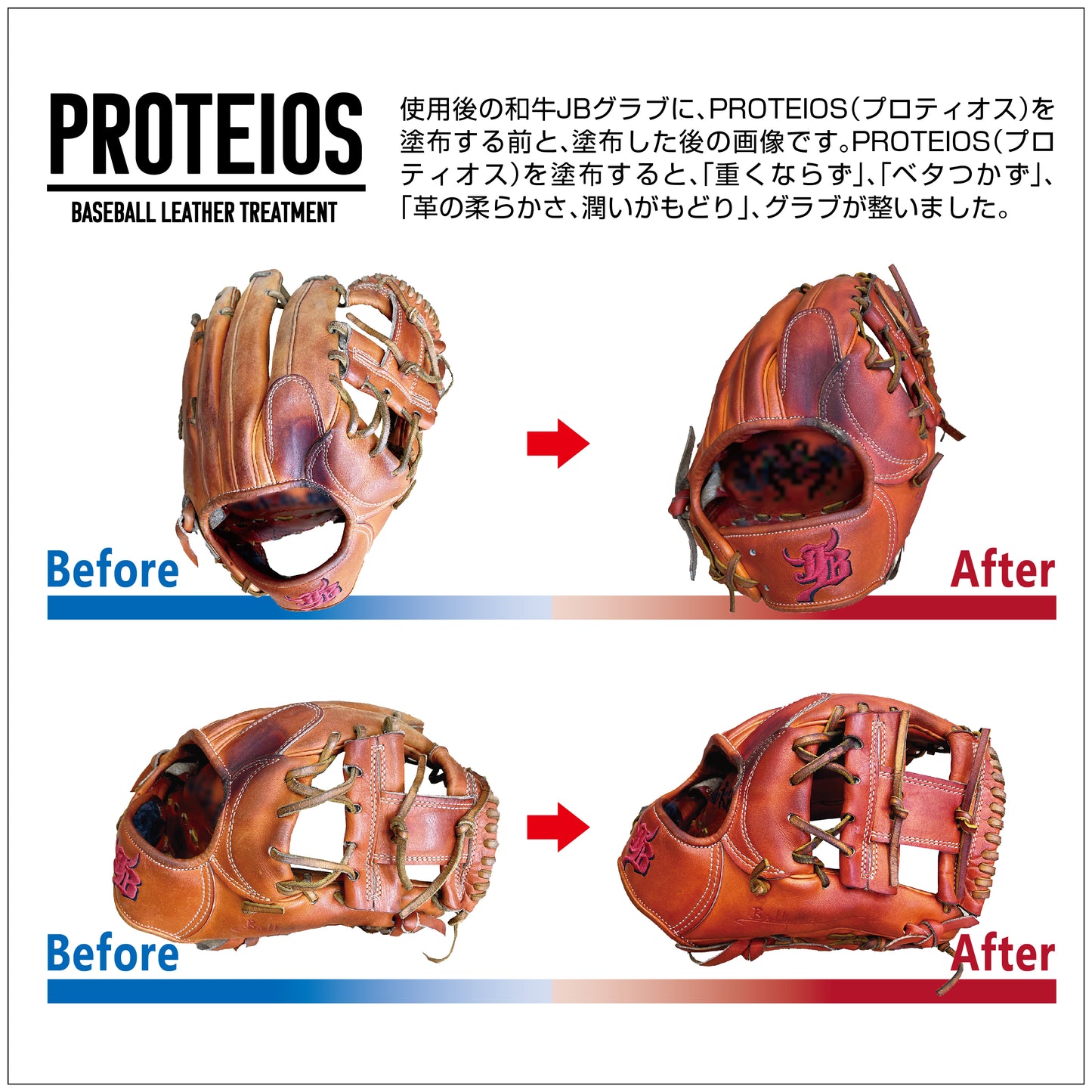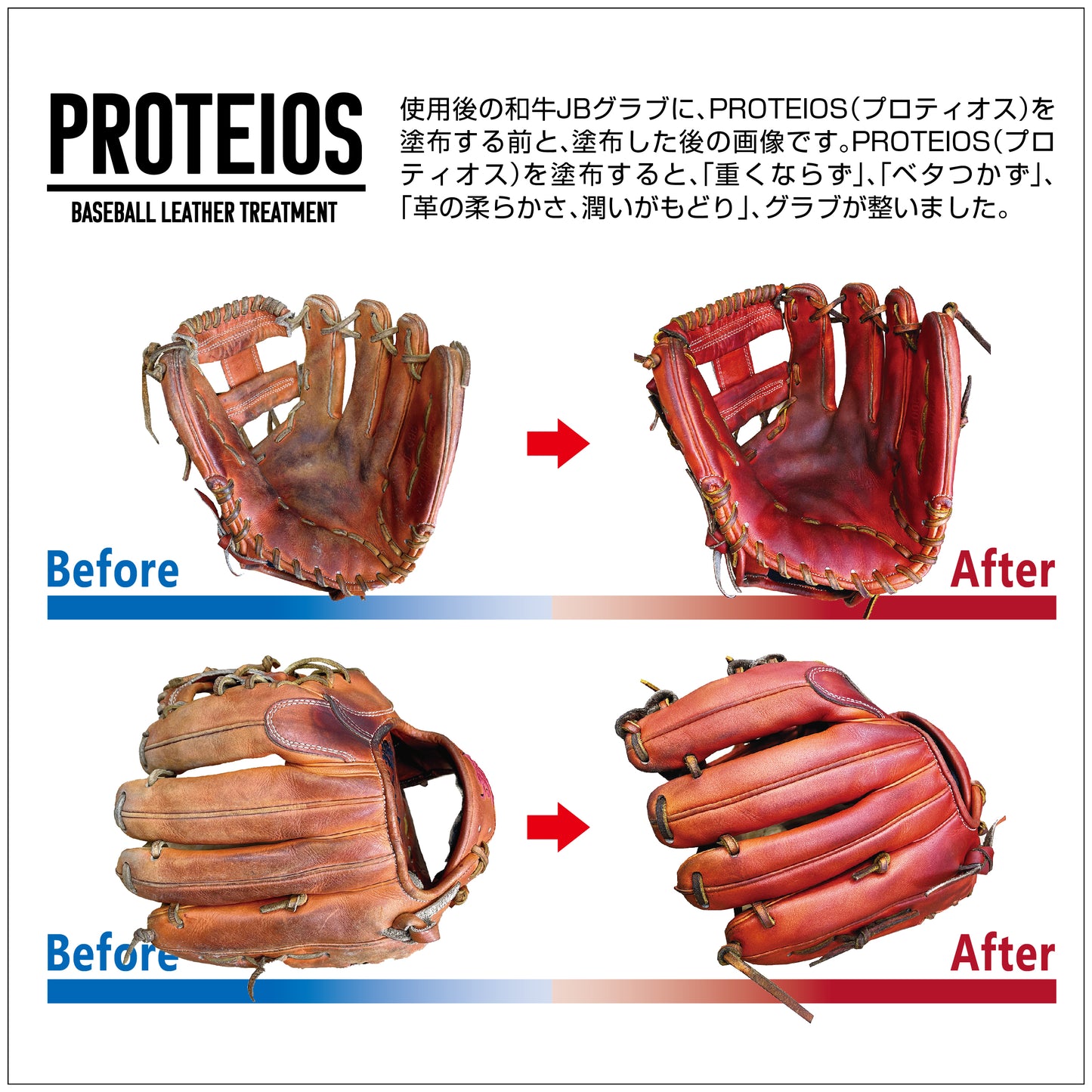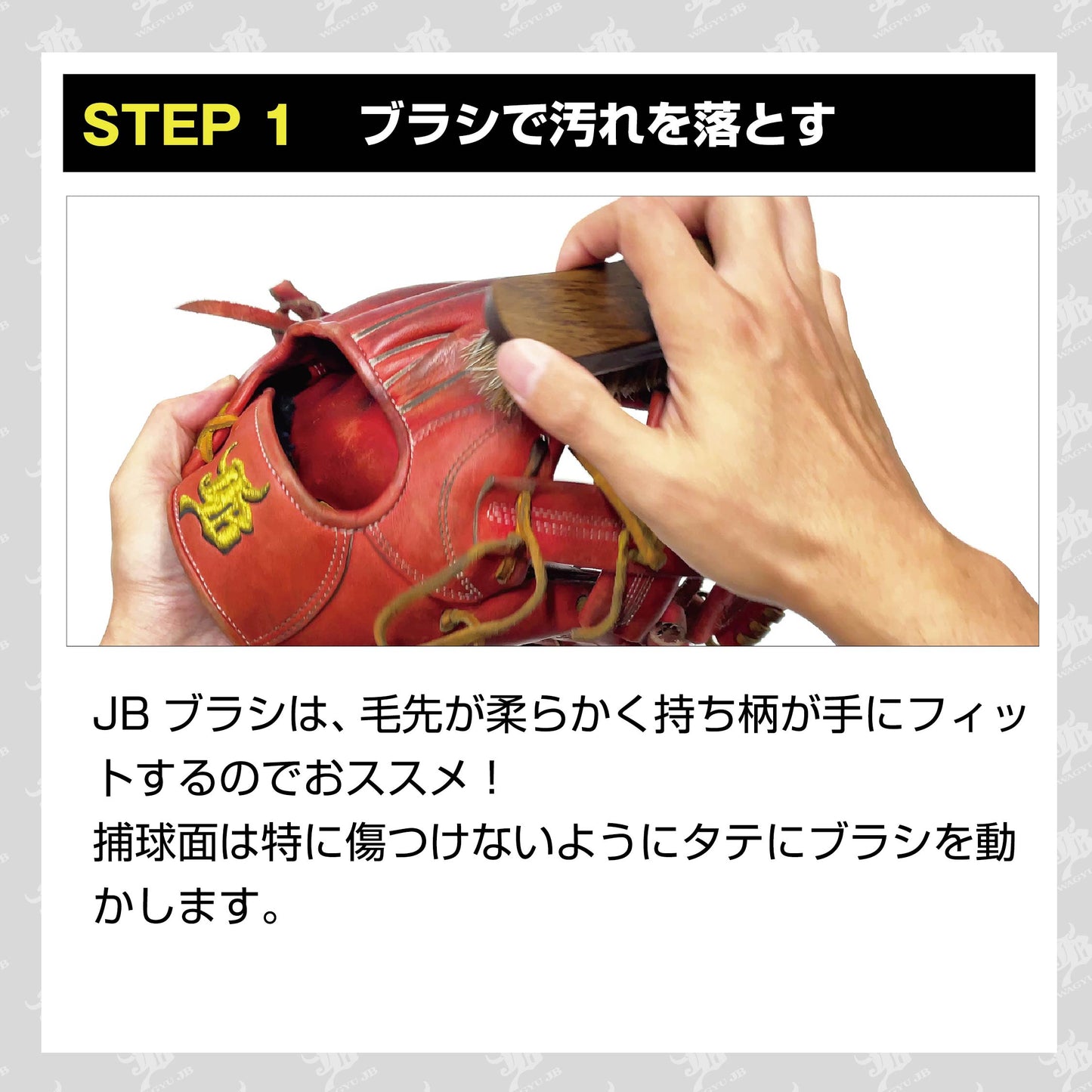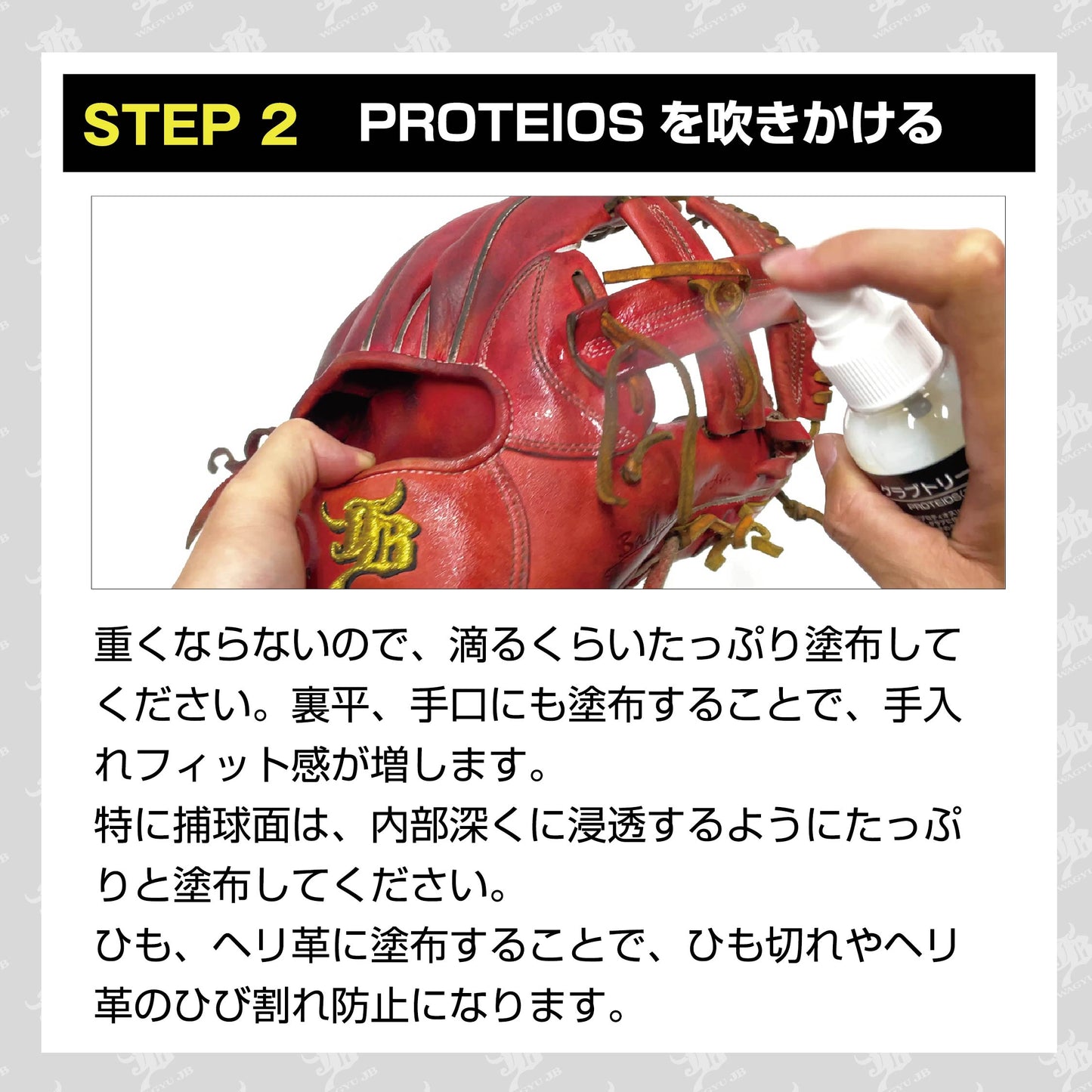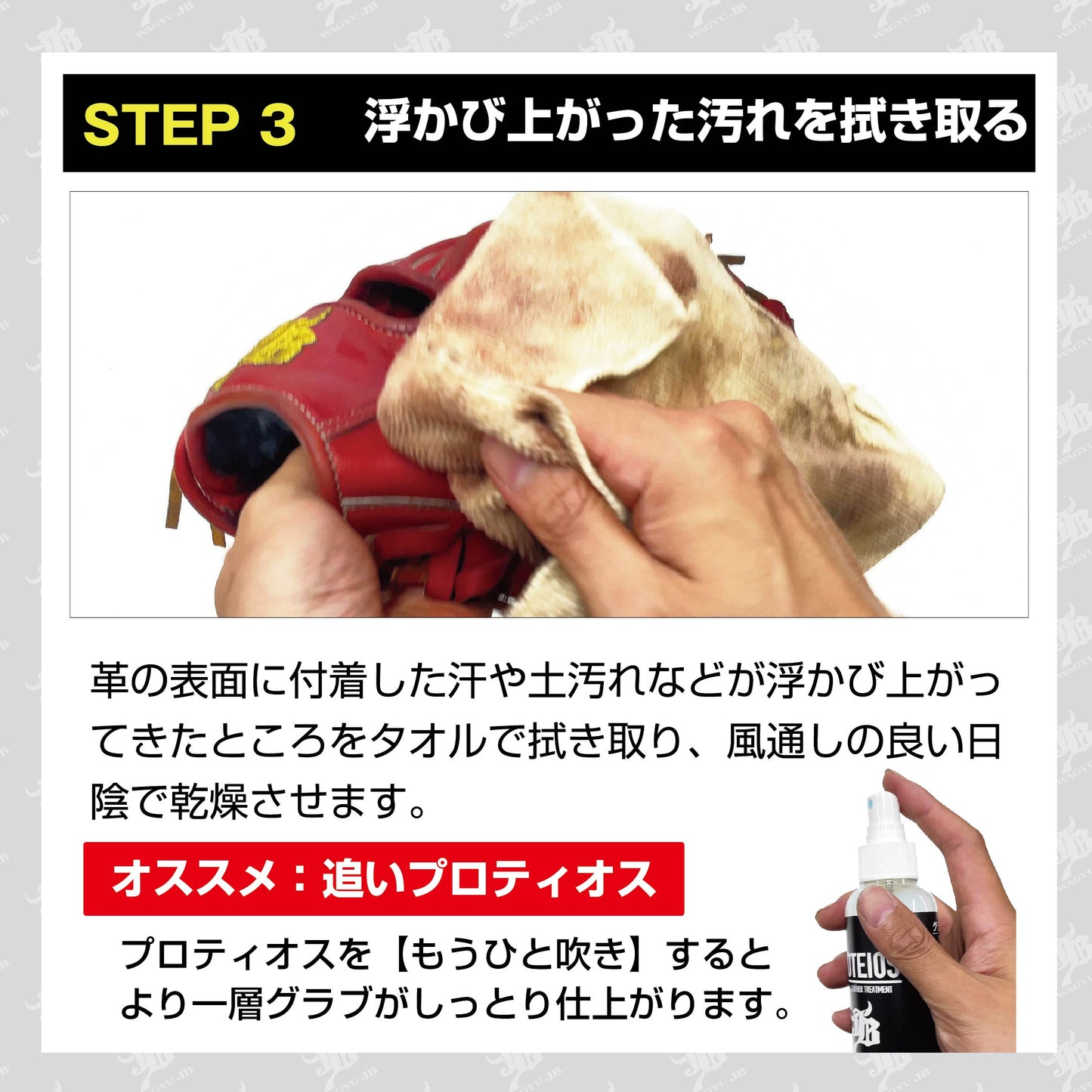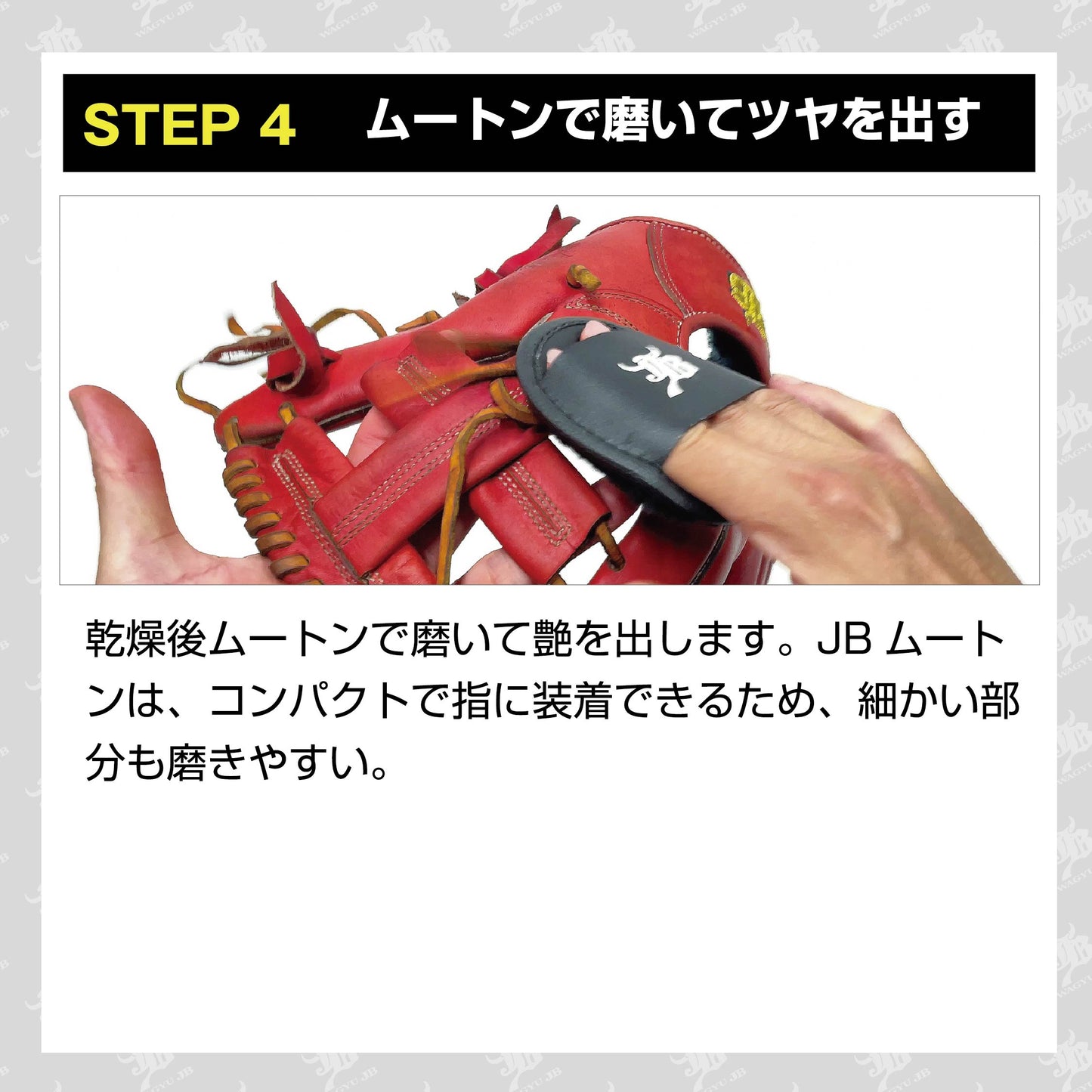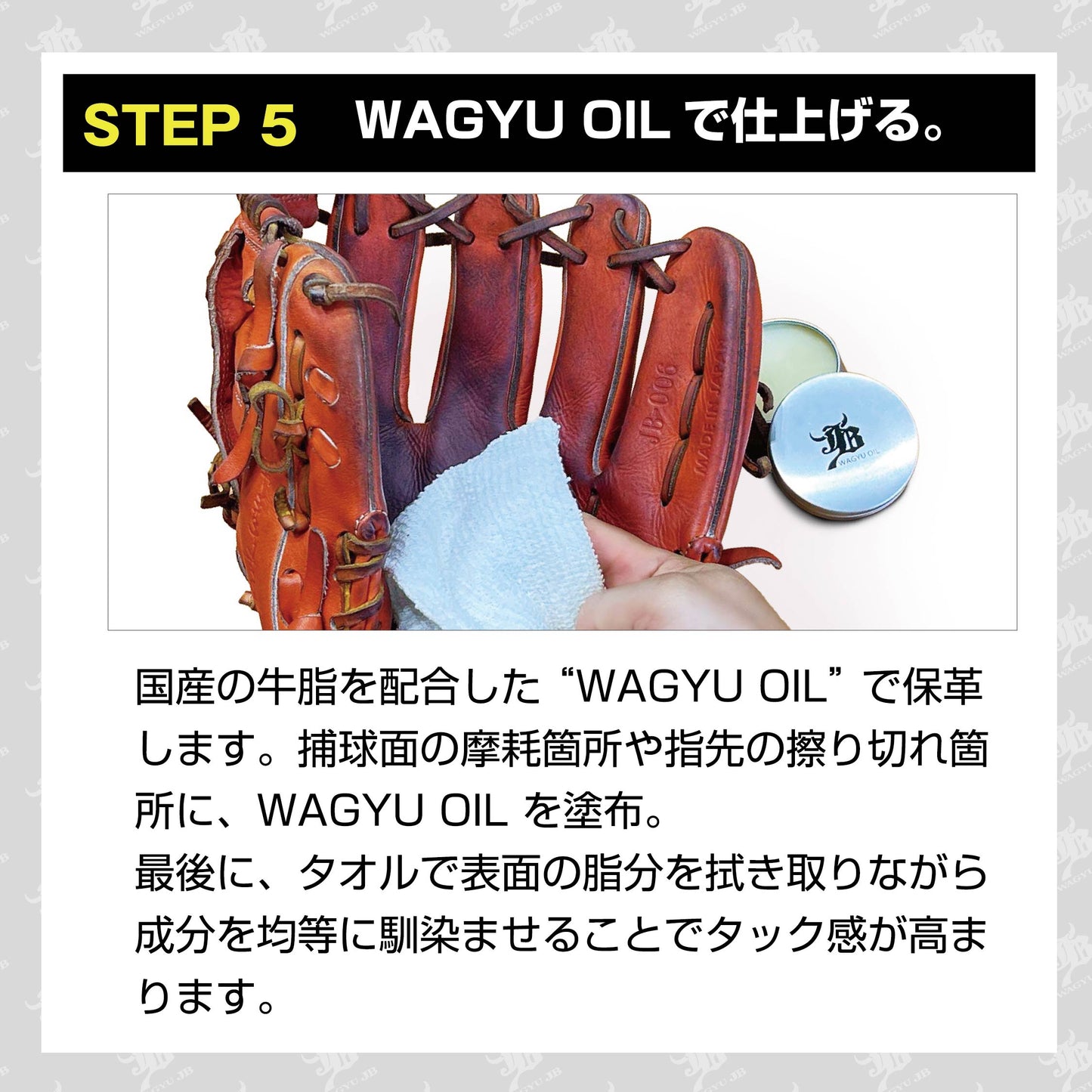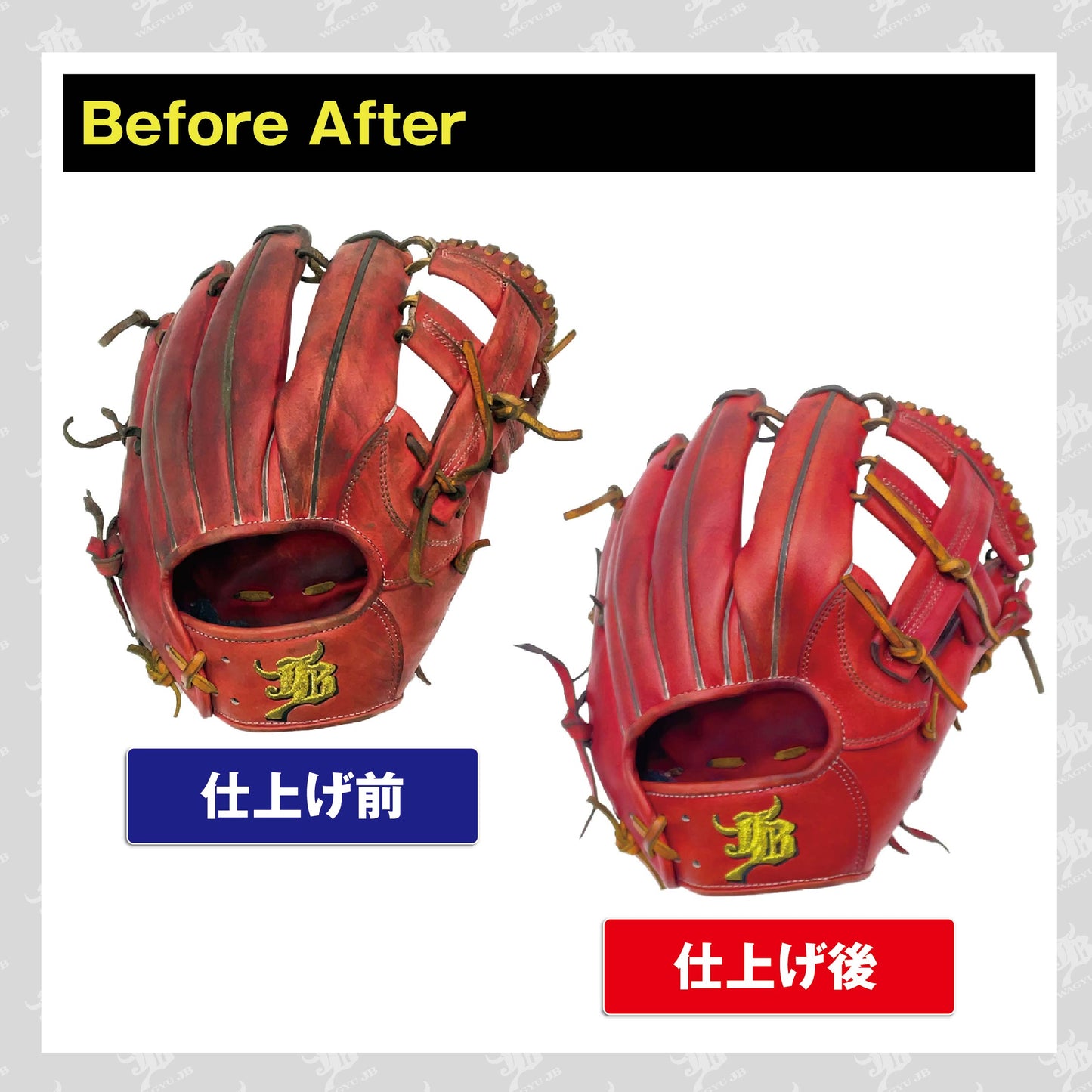 十数年前からボロボロだった皮がよみがえり、ただただ驚きでした‼️あと数本購入しようと思います。
PROTEIOS/プロティオス/グラブ用トリートメント/150ml
とても良い!!
プロティオスを使っているグローブと使っていないグローブがありますが、使っている方の状態がしっとり繊細な感じがありとても良い状態で維持されてます。
想像以上
雨でかなり濡れてしまい、以前より硬くなってしまったグローブが、動画の通り使用し、乾かしたところ、柔らかくなっていました。すごい!!雨の後の手入れはもちろんですが、普段から使用したいなぁと思う商品でした。
PROTEIOS/プロティオス/グラブ用トリートメント/150ml